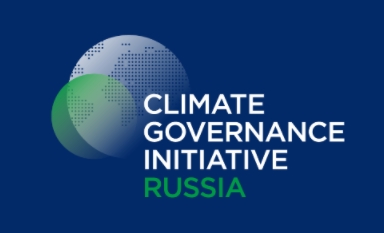 9 Giugno 2021
Chapter Zero
, Webinar

e

WEF's Climate Governance Initiative
Webinar – CGI Russia – Board challenges in tackling climate change in Emerging Markets
/
/
/
Webinar – CGI Russia – Board challenges in tackling climate change in Emerging Markets
9 Giugno 2021 ore 14:00 - Durata 120'
The Climate Governance Initiative (CGI) Russia in partnership with general partner – Sberbank, London Stock Exchange, Chapter Zero Brazil and Chapter Zero Italy is delighted to invite board members, asset managers, chairs and members of audit and risk committees  to take part in the panel discussion "Board challenges in tackling climate change in Emerging Markets" on June, 9 2021 at 3 pm Moscow.
Emerging Market economies continue to take significant strides to establish good corporate governance practices, and have shown improvements in the areas of board independence and long-term stewardship of companies.
Climate change has introduced new challenges for all boards, but presents added complexities for the boards of companies in Emerging Markets.
Once again business resilience is under threat and boards are being challenged to own the business response.
Join our panel to explore how to embed climate considerations into board decision-making and act upon the risks and opportunities that the climate emergency poses to the business success of their companies.
The content of the panel is curated to be relevant to boards of directors enabling them to act upon the risks and opportunities that the climate emergency poses to the long-term resilience and business success of their companies.
Moderator:
Ayuna Nechaeva, Head of Europe, London Stock Exchange (UK)
Speakers:
Silvio Dulinsky
Head of Business Engagement, Latin America, World Economic Forum
Alexander Vedyakhin
First Deputy Chairman of the Executive Board, Sberbank (Russia)
Benedikt Sobotka
CEO, Eurasian Resources Group (Kazakhstan, Africa, Brazil)
Silvia Stefini
Non-Executive Independent Director, Italgas and Falck Renewables, Steering Committee Chapter                     Zero Italy (Italy)

Tarcila Ursini
Independent Board Member, Grupo Korin and Independent Board Member, Sustainability and People Committees, Agrogalaxy SA (Brazil)
Fan Fu
President, CEO, China Pacific Insurance Co., Ltd. (China)
To register CLICK HERE.