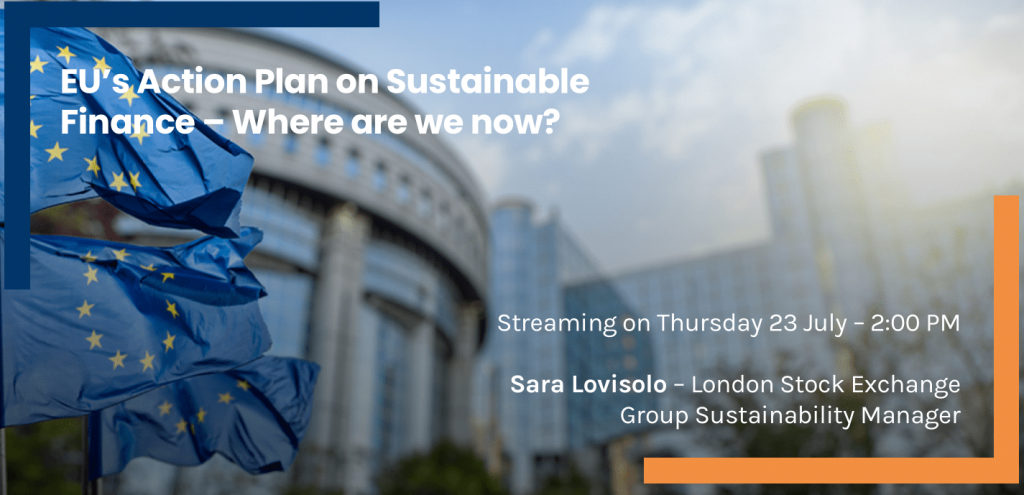 23 Luglio 2020
WEBINAR – EU's Action Plan on Sustainable Finance – Where are we now? – 23 Luglio 2020, ore 14:00
/
/
/
WEBINAR – EU's Action Plan on Sustainable Finance – Where are we now? – 23 Luglio 2020, ore 14:00
In March 2020, the Technical Expert Group (TEG) released two important documents: a Technical Report on the EU Taxonomy and a Usability Guide on EU Green Bond Standard.
These publications contain key information on the functioning of these instruments, clearing the air on many technical issues and providing evidence of the fact that implementation process of the EU Action Plan on Sustainable Finance has not been halted.
The epidemiological crisis has affected both the real economy and the financial system, but as it has been stated by the European Commission, the COVID-19 outbreak stresses the urgency of reinforcing the sustainability and resilience of our societies and the ways in which our economic systems work.
This webinar is aimed at providing a deep commentary on the state of the art and on the next steps that need to be made to further implement the Action Plan and achieve the targets that the European Commission has set within the United Nations' 2030 Agenda and the sustainable development goals framework.
Sara Lovisolo – London Stock Exchange, Group Sustainability Manager
Presenter:Riccardo Christopher Spani, Researcher at Fondazione Eni Enrico Mattei
Registrati QUI